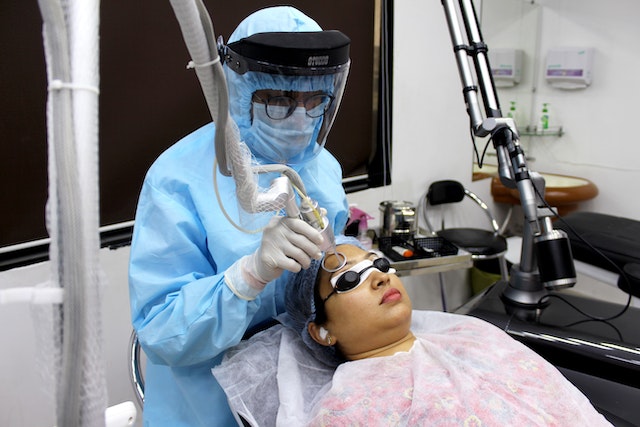 There are several reasons why medical and aesthetic lasers are popular today, and these reasons are not all related to the cost. Some of them are safety, comfort, and efficacy. In this article, we will discuss these reasons and the regulations that govern them. In addition, you will learn about the various kinds of laser treatments and the benefits they can provide.
Safety
The use of medical and aesthetic lasers poses several safety concerns. Some wavelengths of laser light can generate airborne contaminants. These hazards can be avoided by following procedures designed to minimize them. For example, users should remove any dry materials from the area they intend to treat with the laser. They should also have an open container of water on hand. In addition, all medical staff members should receive training on how to use a fire extinguisher.
The safety of medical and aesthetic lasers is an essential topic for physicians and other healthcare providers. While there are no universally accepted safety standards for lasers, some countries have created policies and guidelines to help ensure the safety of these devices.
Efficacy
Medical and aesthetic lasers are popular tools for cosmetic procedures. They can remove unwanted hair and cellulite, improve a patient's appearance, and remove tattoos. They can also be used to treat anti-aging and body sculpting problems. Today's consumers are educated and savvy. They want great results from their procedures but are also concerned about safety.
The efficacy of medical and aesthetic laser treatments can range from removing tattoos to modulating fibroblasts in fresh scars. Lasers can also be used to remodel collagen in hypertrophic scars. While older scars are harder to treat, fresh scars can often be improved with laser treatments. Laser treatments are also effective at reducing the appearance of traumatic tattoos.
Comfort
Aesthetic laser treatments are gaining popularity nowadays due to their comfort and safety. They are very effective and can reduce the signs of aging and other skin problems. However, there are still some issues that users must be aware of before having these treatments. One of these concerns is the treatment time. Many patients find that it takes a long time to see results. This can cause discomfort.
Regulations
Regulations for medical and aesthetic lasers are unique across the United States, and there are variations within each state. Most states require physician supervision of procedures, and some do not, but all have rules about the safety and use of lasers. These laws are essential to the safety of patients and practitioners.
While there are some differences in the regulations, most are similar between states. Most states allow non-medical professionals to become certified to use lasers, and some states have rules that require more formal training. States that are more liberal in their regulations are Texas and Georgia, while those that are more restrictive, like New Jersey, have stricter rules. The American Med Spa Association is actively working to combat these inconsistencies among state regulations.